Be a Santa for Our Wish Children
Be a Santa for our wish children by simply registering for Santa Run 2018! All proceeds from this event and the carnival that follows after will go towards the wish-granting efforts of Make-A-Wish Singapore! Our vision is to grant the wish of every eligible child and give them a special gift of renewed hope, strength and joy in their daily battles with their illnesses.
By purchasing a Santa Run 2018 ticket, you are showing your support and encouragement to our brave little heroes. You are playing a part in providing them a precious wish journey and this is such a wonderful thing!
Did you know that more than 74% of parents have reported that the turning points in their children's medical conditions occurred during or after a wish was granted? Your small action goes a very long way in bringing happiness and emotional healing to a deserving child. The joyous effects of a wish realized spreads to those around the wish child as well – imagine that!
Share in the spirit of giving this festive season. Have fun and do a meaningful deed as this fantastic year draws to a close.
Runner's Pack
Each runner will receive exclusive Christmast and Santa Run Merchandise in their race pack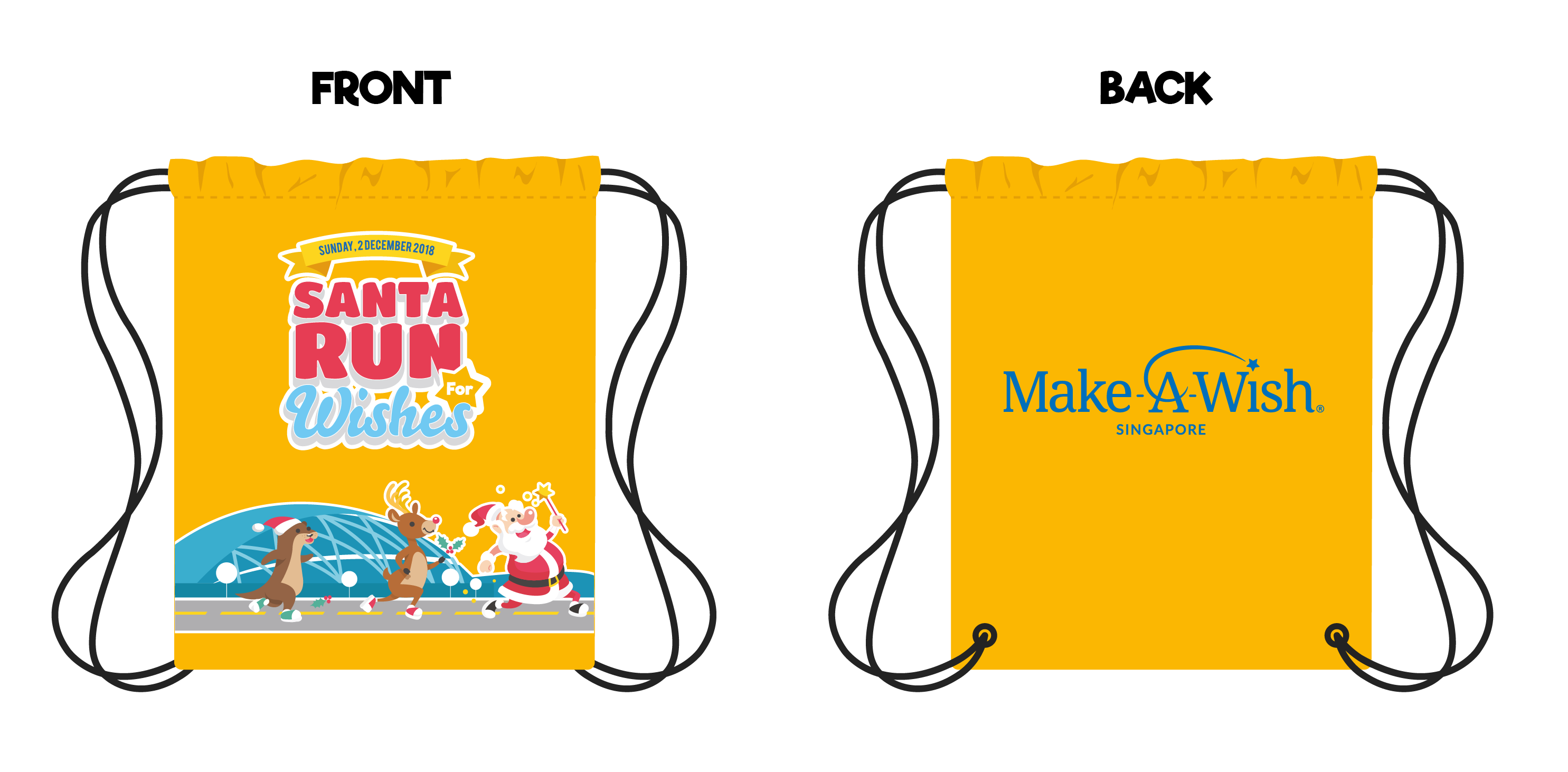 Race Pack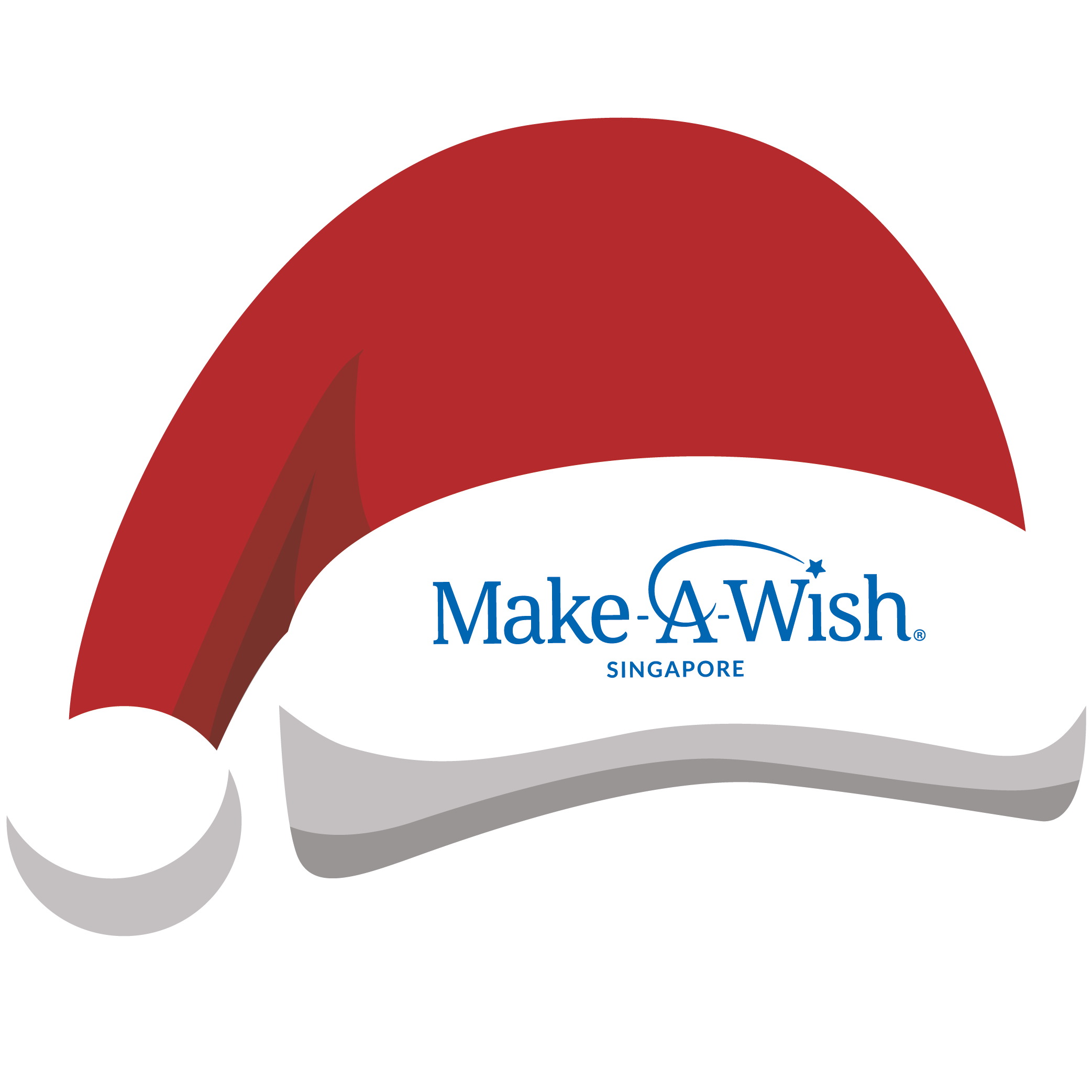 Santa Hat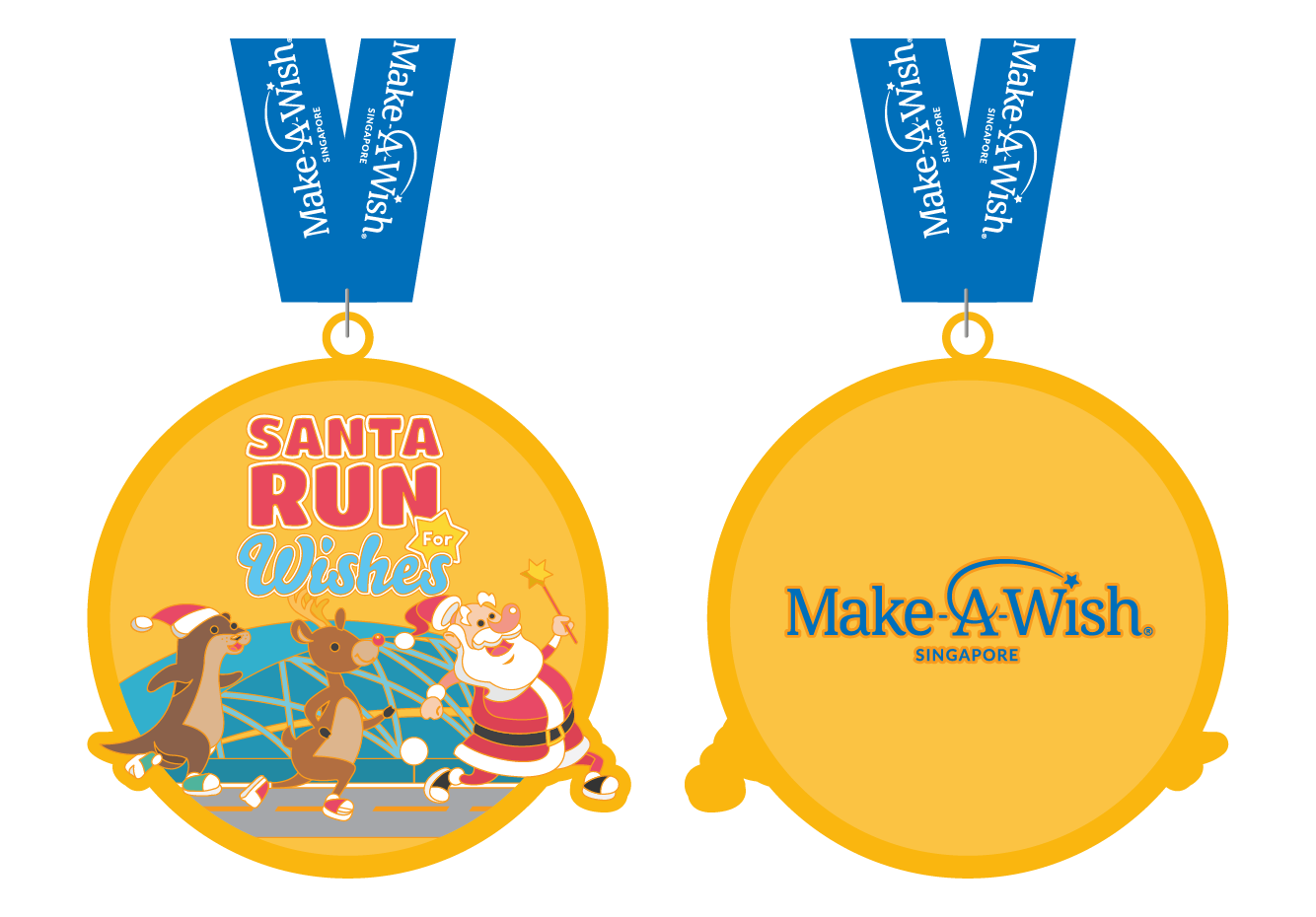 Santa Finisher Medal
*Image above are for reference only. Actual designs may differ; the organiser reserves the right to remove or change any items.
T-shirt Design & Size Chart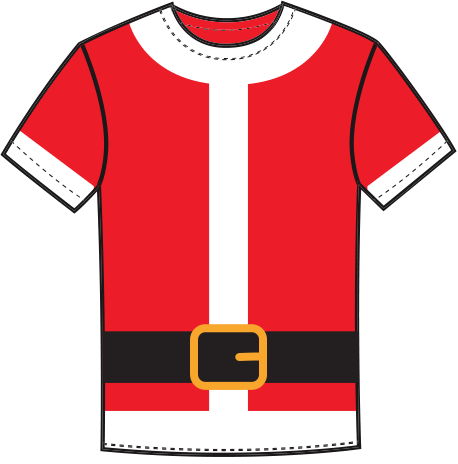 FRONT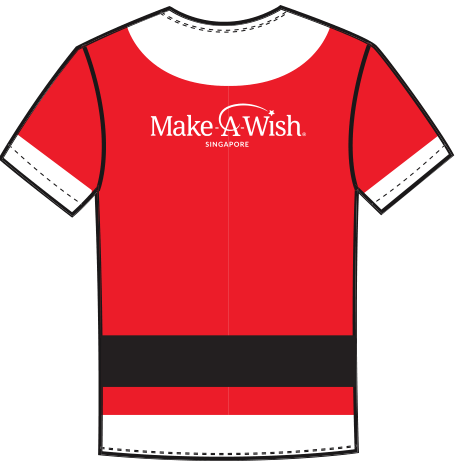 BACK
Elf for Kids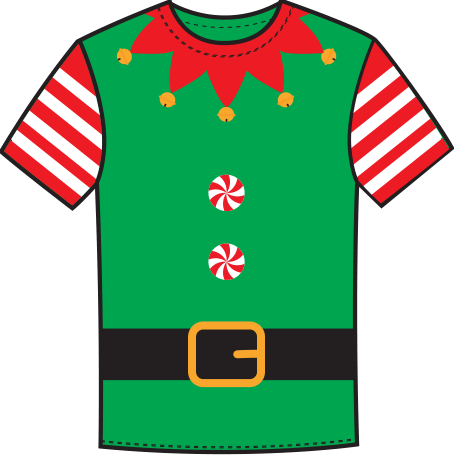 FRONT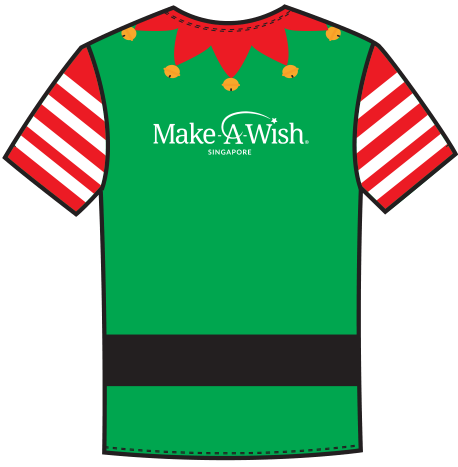 BACK
*Actual T-shirt may vary from image shown. *Designs to be confirmed
Unisex (Adult Sizing)
Unisex (Measurement in inches) One Side Only
Size
XS
S
M
L
XL
2XL
Chest
17
18
19
20
21
22
Size
24
25
26
27
28
29
Unisex (Kids Sizing)
Unisex (Measurement in inches) One Side Only
Size
XS
S
M
L
Chest
13
14
15
16
Size
20
21
22
23
Race Pack Collection
Date & Time
17 Nov 2018 (Sat): 11am to 8pm
18 Nov 2018 (Sun): 12noon to 8pm
Venue
Sports Hub Visitors Centre
6 Stadium Walk
Singapore 397698
For those who are unable to collect the race pack in person, please authorize a third party to collect on your behalf. They must present the following for collection:
Copy of Runner's NRIC or photo ID as well as the Registration Confirmation Slip.