About Santa Run for Wishes 2018
Have you been naughty or nice? Cos Santa Claus is coming (back) to town...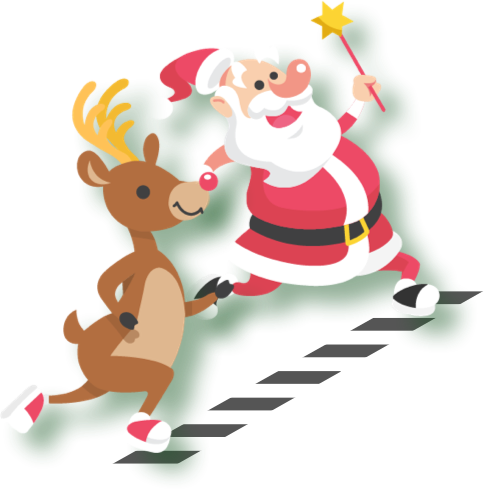 Where

Singapore

Sports

Hub

When

Sunday

2nd December 2018

7.00am to 11.00am
The fifth edition of Santa Run For Wishes is gearing up for another fantastic day of fun day of festivities for the whole family! Runners can look forward to new, spectacular running routes year and great merchandise and goody bags! Why not usher in the jolly season with us?
Join us as we kickstart the festive season with our 2.5km, 5km, and 10km runs and Christmas carnival! All registration and donation proceeds will go to Make-A-Wish Foundation® (Singapore) Ltd to help grant wishes of children with life-threatening conditions.
About Make-A-Wish Singapore
Make-A-Wish Foundation® Singapore is part of the World's largest Wish granting organization which began in 1980 in Phoenix, Arizona after a team of people granted the wish of Chris.
Chris was a sweet seven-year old boy diagnosed with leukaemia, and he wanted very much to "catch the bad guys". With the help of the local police, Chris' wish was granted! He had an amazing day riding in a police helicopter, sworn in as an honorary patrolman, wearing a custom-made uniform, and a chance to show off his biking skills. The people involved in his wish were so moved by the experience that they pledged to continue to "share the power of a wish".
Since the granting of Chris' wish, the Make–A-Wish Foundation® America was founded, and grew into a huge International organization with chapters all over the world. Since the inception of Make-A-Wish Singapore in 2002, we have granted over 1,400 transformational wishes for children with life-threatening medical conditions. We are supported by over 200 volunteers, 8 board members and 10 staff, and are the only Wish granting organization in Singapore.